LA TOUR-BILLON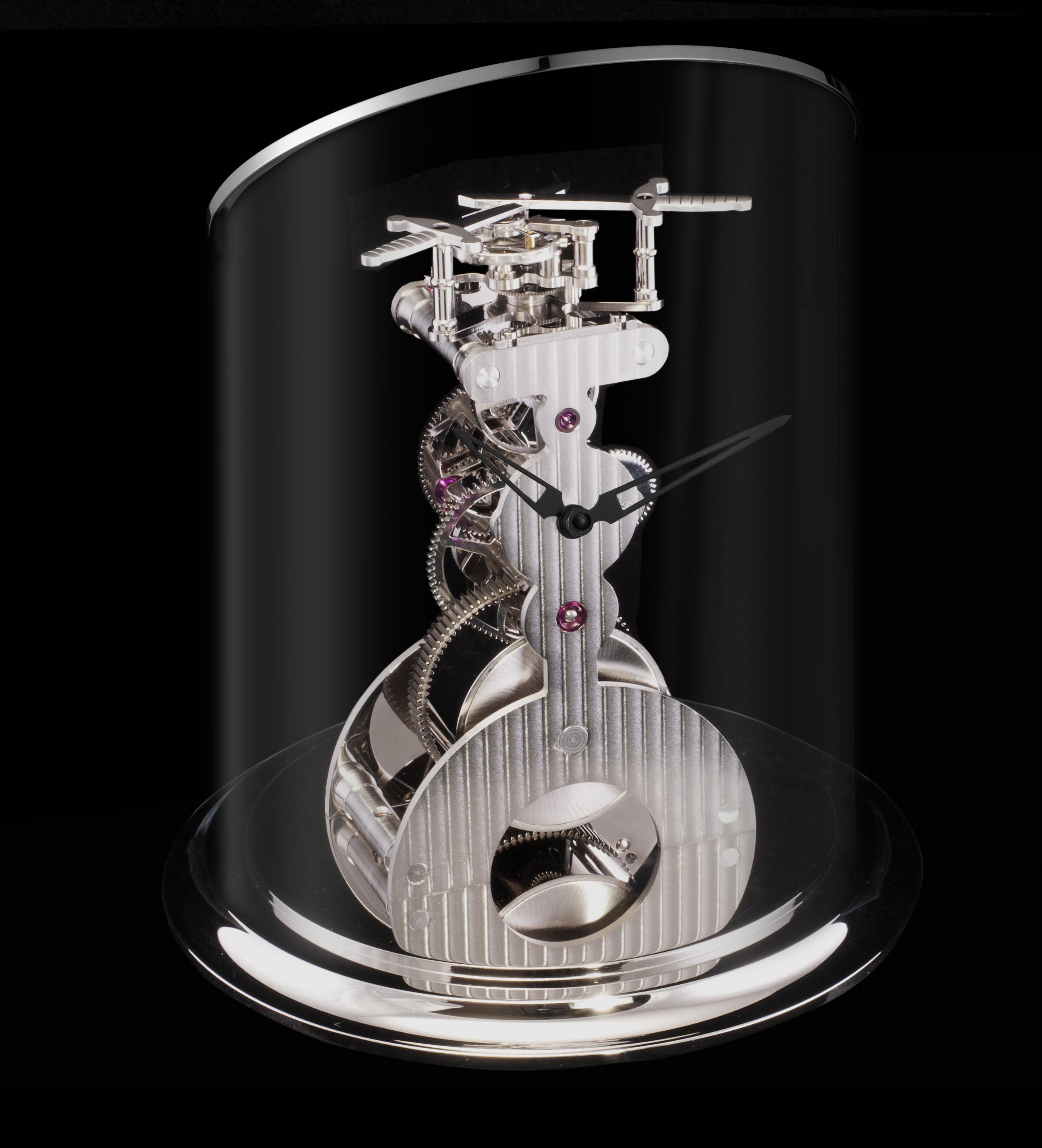 INTRO
---
Nothing is hidden in the "La Tour-Billon" table watch! The owner can discover all the details of the most-known complication of the watch history.
THE STORY
---
La Tour is inspired by the architectural currents of the early 1920s, with their minimalist approach. The collection's design is based on ideas from the Bauhaus, an artistic movement built around the creative principle that "function dictates form". As such, a succession of geartrains dictates the various curves of the plates to form a single, uncluttered whole: the skeleton movement. Having recently adopted the famous expression "Less is More", La Tour is the perfect illustration of the 20th century's modernist wave, which paved the way for many of today's pared-down creations.
Master the Tourbillon !
The tourbillon, considered to be one of the finest horological complications, is placed at the very top of the structure in this collection. Its dimensions are such that the beholder is quickly captivated by the majestic waltz of the balance wheel.
Any questions ?Contact us
INSIGHTS
---
The structure is made up of a base, whose finish varies according to the version selected (gold-plated, palladium-plated or black varnish), and a polished glass dome manufactured by our expert partners, who refuse even the smallest of variations that could compromise the clocks' aesthetics. The purpose of this structure is twofold: to protect the horological movement from dust and "human intrusions", and to create a play of light and reflections on the La Tour mechanism.
The Swiss Made Caliber 1853 movement which features a Tourbillon and 8 days power reserve, was created entirely by L'Epée 1839, passionately assembled by master watchmakers.
Far from the perfectly mastered, spectacular horological complications for which L'Epée 1839 is known, it is the balance of aesthetics and technical choices that lends the La Tour collection its true intensity.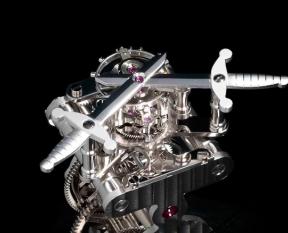 The Tourbillon and escapement with signature L'Epée 1839 swords
SPECIFICATIONS
DESIGN & DISPLAY
Mechanical Timepiece: hours, minutes and Tourbillon
Skeleton hands with specific design from L'Epée 1839
DIMENSIONS & WEIGHT
156 mm height - 120 mm diameter
Weight: 1.1 kg
MOVEMENT
L'Epée 1839 in-house caliber 1853
Balance frequency: 18,000 bph / 2.5Hz
One barrel
Power reserve 8 days
MATERIALS & FINISHING
Brass
Includes Côtes de Genève, anglage, polishing, sand-blasting, circular satin finishing
Palladium-plated movement and palladium plated Housing
Or Palladium-plated wheels and Black Gold mainplates with a palladium plated housing
FEATURES
Manual-winding: unique key sets time and winds movement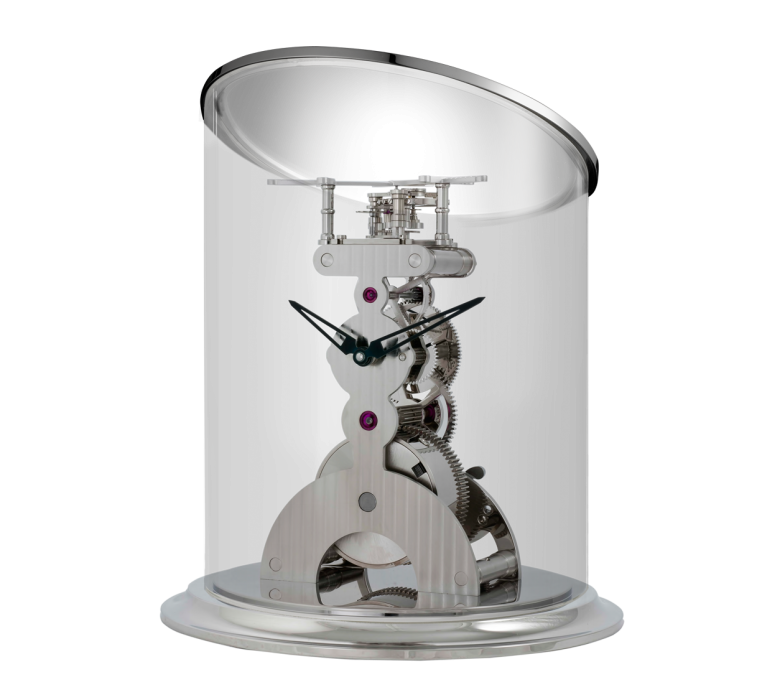 Reference
76.6588/121
Silver
AVAILABLE Add to cart

Available within 4 weeks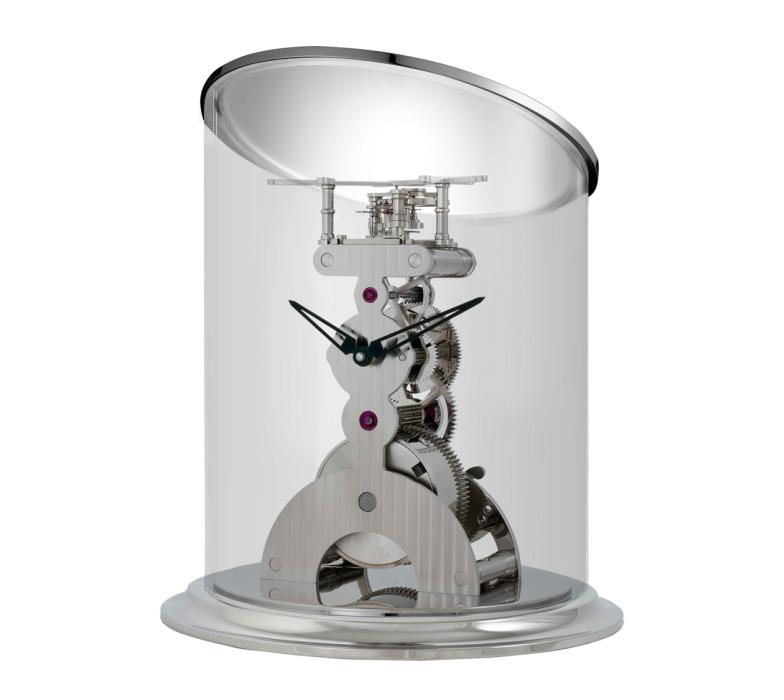 Reference
76.6588/211
Black & Silver
AVAILABLE Add to cart

Available within 4 weeks